Category Archives:
Featured Products
<!– .entry-meta –>
When it comes to choosing the best DVD case supplier, look
no further than KINWOOD.  From Kinwood you will find a wide range of
high-quality DVD cases made of durable plastic. Our selection includes slim DVD
cases, ultra slim, multi packages, clamshell, sleeves, security and custom
printed cases. You will be sure to find the case to fit your needs.
Why Does Case quality Count?
DVD cases not only help you store your precious memories and
information, but also protect your DVDs against scratches. All of our DVD cases
come with a locking hub, which grips the disc by its center hole. This design
prevents the recording surface from being scratched and protects your DVD from
damage. You may also add a paper inlay or DVD cover in the DVD case, which will
provide necessary information about the DVD, especially useful for storage.
Explore our inventory to find the DVD case type suitable for your needs.
Slim DVD Cases
An ultra slim DVD case is undoubtedly the most convenient
and effective packaging solution for your single DVD. These single slim DVD
cases require less storage space and offer shipping efficiencies greater than
the standard case size, thanks to its svelte, ½ inch profile.
The ultra slim DVD case has a push button hub to add and
remove the DVD easily, while simultaneously protecting discs from scratches.
The single slim DVD case also has an outer cover, where you can add an insert. These
cases are available in single 7 mm and double 7mm; Standard slim cases are available
in single 9 mm and double 9 mm.
DVD Cases of Many Colors
You will find both single and double DVD cases in many colors
from Kinwood . This is useful for categorizing your DVDs, offering simpler
storage solutions, and brighter than the standard black DVD case, cases in color
likewise provide the ultimate in protection. Each disc fits on a center push
hub which releases with one touch.
Professional Grade DVD Cases
The professional DVD case is made of durable polypropylene,
which provides extra strength to the case. The standard size DVD case (14mm)
easily accommodates a DVD wrap and inside booklet and the hub design secures
the disc from damage. Our professional grade DVD cases are available in a wide
selection of colors, quantities, and single or double size.
Multi case DVD
Most DVD cases are single or
double capacity, but for greater storage capacity, Kinwood offers a wide
selection of DVD cases in varying quantities and colors to fit your needs.
*Single * Double* Triple* Quad* Five* Six * Eight * Ten* Twelve*
<!– .entry-summary –>
<!– #entry-utility –>
<!– #post-126 –>
<!– .entry-meta –>
Professional Disc™ Media Sony has expanded its XDCAM™ Professional Disc product line with the addition of a quad-layer 128GB disc with more than 2.5 times the capacity of the dual-layer 50GB disc and 5.5 times the capacity of the single-layer 23GB disc, both of which are currently available in the market. This capacity upgrade, combined with an increased transfer speed, signifi cantly enhances the XDCAM system's potential as an effi cient technology option for long-term archiving. The new quad-layer disc, model PFD128QLW, leverages Sony's cutting edge blue-laser technologies and newly developed high density recording mechanism. At 128GB capacity, one quad-layer disc has enough capacity to back up two fully recorded 64GB SxS-1 memory cards. Professional users can record up to 4 hours of high-defi nition content on this quad-layer disc when recording in MPEG HD422 mode at 50 Mbps. In DVCAM mode, users can record about 7 hours 50 minutes of content onto the new disc.
Call your Kinwood representative for more information!
<!– .entry-summary –>
<!– #entry-utility –>
<!– #post-115 –>
<!– .entry-meta –>
 Flash Memory has quickly become the preferred way to protect, transport, and back up important data and footage. This is due to its non-volatile nature, high transfer rates and the fact that data can be easily erased and reprogrammed.
USB flash drives are popular for saving pictures , movies, documents or anything else you need to keep handy at all times. Â 
The SD card is the stand memory card for digital connectivity in portable devices such as cameras and provides universal access to a wider array of multi-media data.
Kinwood supplies flash memory media from Kingston Technologies, Verbatim, Fuji, and Maxell to name a few!
Call for a quote today and take advantage of the fall discounts!
<!– .entry-summary –>
<!– #post-94 –>
<!– .entry-meta –>
Hello Kinwood Viewers!
QR Codes have become increasingly popular and Kinwood is now printing these codes on your behalf to help you spread your information via mobile tagging!
What is a "QR" Code you ask? The formal meaning is "Quick Response" which is a specific 2 dimensional code that is readable by QR readers or camera phones. This allows customers to instantly learn more about a business by visiting a mobile version of your company! ie: website, facebook page, twitter, promotional offers, phone numbers…etc.
QR codes storing addresses and URLs may appear in magazines, on signs, buses, business cards, or on just about any object about which users might need information. Users with a camera phone equipped with the correct reader application can scan the image of the QR Code to display text, contact information, connect to a wireless network, or open a web page in the phone's browser
For all you Creative Marketers out there :Â  Media where QR codes have been deployed include: billboard ads, in-store displays, event ticketing and tracking, trade-show management, business cards, print ads, contests, direct mail campaigns, websites, email marketing, and couponing just to name a few. QR codes are of particular interest to marketers, giving them the "ability to measure response rates with a high degree of precision.
If your interested in more information, or how Kinwood can help promote your unique QR code, contact us and we'd be happy to discuss and get you started right away!!!
Kinwood's QR Code for : www.kinwood.com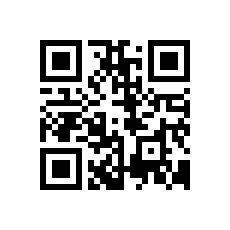 <!– .entry-summary –>
Also posted in Recent News and Events | Tagged advertising, android, blackberry, camera, DVD, iphone, magazines, marketing, mobile, printing, promote, publishing, QR codes, url | 1 Comment
<!– #entry-utility –>
<!– #post-46 –>
<!– #primary .widget-area –> <!– #secondary .widget-area –>