Category Archives:
Recent News and Events
<!– .entry-meta –>
Hello Kinwood Viewers!
QR Codes have become increasingly popular and Kinwood is now printing these codes on your behalf to help you spread your information via mobile tagging!
What is a "QR" Code you ask? The formal meaning is "Quick Response" which is a specific 2 dimensional code that is readable by QR readers or camera phones. This allows customers to instantly learn more about a business by visiting a mobile version of your company! ie: website, facebook page, twitter, promotional offers, phone numbers…etc.
QR codes storing addresses and URLs may appear in magazines, on signs, buses, business cards, or on just about any object about which users might need information. Users with a camera phone equipped with the correct reader application can scan the image of the QR Code to display text, contact information, connect to a wireless network, or open a web page in the phone's browser
For all you Creative Marketers out there :Â  Media where QR codes have been deployed include: billboard ads, in-store displays, event ticketing and tracking, trade-show management, business cards, print ads, contests, direct mail campaigns, websites, email marketing, and couponing just to name a few. QR codes are of particular interest to marketers, giving them the "ability to measure response rates with a high degree of precision.
If your interested in more information, or how Kinwood can help promote your unique QR code, contact us and we'd be happy to discuss and get you started right away!!!
Kinwood's QR Code for : www.kinwood.com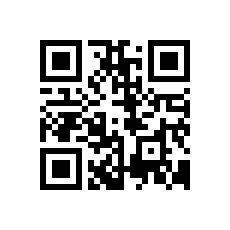 <!– .entry-summary –>
Also posted in Featured Products | Tagged advertising, android, blackberry, camera, DVD, iphone, magazines, marketing, mobile, printing, promote, publishing, QR codes, url | 1 Comment
<!– #entry-utility –>
<!– #post-46 –>
<!– .entry-meta –>
2011 International CES Wows World with Innovation and Optimism
    Jan 09, 2011 07:13:31
More than 2,700 technology companies across global industries dazzled attendees at the 2011 International CES, with the ground-breaking event energizing the technology world. The 2011 CES set several new records, including 30,000 international attendees and 22 top CEOs participating in keynotes. Owned and produced by the Consumer Electronics Association (CEA)®, the 2011 CES, the world's largest consumer technology tradeshow, concluded today in Las Vegas.
"The 2011 International CES was a phenomenal worldwide event that spanned global industries including technology, automotive and entertainment markets," said Gary Shapiro, president and CEO, CEA. "This global technology gathering featured more innovation, more news, more social media buzz and more international attendance than any other show in CES history."
Preliminary attendance figures indicate more than 140,000 industry professionals attended the 2011 International CES. More than 30,000 attendees came from outside the United States, with the show attracting more than 80 international delegations. CEA conducts an independent audit of attendance at the International CES and final verified figures will be available in the spring.
Major technology trends emerged from the CES show floor including the launch of more than 80 tablets, wireless 4G LTE, connected TV technologies, smart appliances – featured for the first time in show history – and electric vehicles. Ford's Alan Mulally unveiled the company's first electric car at the 2011 International CES with its Ford Focus Electric.
The 2011 CES brought top CEOs to the CES stage including Microsoft's Steve Ballmer, Verizon's Ivan Seidenberg, Audi's Rupert Stadler, Samsung's Boo-Keun Yoon, Ford's Alan Mulally, Netflix's Reed Hastings, Cisco's John Chambers, Xerox's Ursula Burns and GE's Jeffrey Immelt. These executives were joined onstage by leaders spanning various industries including Comcast's Brian Roberts, Time Warner Cable's Glenn Britt, Dreamworks Animation's Jeffrey Katzenberg and Hulu's Jason Kilar. The 2011 International CES conference program consisted of 250 sessions featuring 900 speakers.
As the relationship between technology and the content community grows in significance, the 2011 CES featured a new program, Entertainment Matters, designed for the Hollywood community. As part of the program, the 2011 CES featured the first-ever Entertainment Matters keynote panel with leaders from Microsoft, Coca-Cola, Akamai Technologies, Interpublic Group and WPP. 
The 2011 International CES featured government leaders from the U.S. and around the world including United States Trade Representative Ambassador Ron Kirk, United States Secretary of Commerce Gary Locke and FCC Chairman Julius Genachowski, along with Commissioners Meredith Attwell Baker, Mignon Clyburn and Robert M. McDowell.
The 2011 CES created phenomenal buzz in the social media world with more than 158,000 CES-related tweets since Monday, January 3, and more than 11,000 page views on CEA's Digital Dialogue blog.

For more news, visit the News section of CESWeb.org. The International CES will return to Las Vegas next January 10-13, 2012.
<!– .entry-summary –>
<!– #entry-utility –>
<!– #post-40 –>
<!– .entry-meta –>
It is hard to believe that the first decade in the new millennium has concluded we have so much change to reflect upon and have many positive changes to look forward to!
January is an exciting month for this industry as it opens with  CES show held in Las Vegas Nevada.The 2011 show runs January 6-11, 2011.
2011 CES Show in Las Vegas Nevada http://www.cesweb.org/
The International Consumer Electronics Show (CES) is the  worlds largest consumer technology tradeshow.  Featuring 2,700 exhibitors, including companies who manufacture products or provide services!
In 2010 – two thousand five hundred exhibitors showcased their latest products on more than 1.4 million net square feet of exhibit space, with a total of 126,641 in attendance.
CES attracts the "who's who" of the technology and related industries around the world.
 Notable product introductions at the CES have included,
Keep checking back for updates from the 2011 CES show !
<!– .entry-summary –>
<!– #entry-utility –>
<!– #post-25 –>
<!– #primary .widget-area –> <!– #secondary .widget-area –>