Tag Archives:
marketing
<!– .entry-meta –>
During your initial DVD replication project it needs to be determined what DVD packaging solution represents the best value for your particular DVD product needs and requirements.  You need to ensured that you will receive the best value in high-quality DVD packaging and professionally printed product collateral available for your product.
DVD Packaging
The evaluatation of your DVD-ROM packaging needs are based on several criterias that include your price budget, anticipated retail and distribution plans, packaging security requirements and the general perceived value of your product. For example, if your DVD title is being sold in a retail environment, it's imperative that the product meets the retailer's merchandise security policies, packaging size specifications and UPC labeling location requirements. While a large majority of retail DVD titles are packaged into a black, white, or clear "Amaray style" plastic DVD cases with a custom printed DVD casewrap, and DVD insert booklet, some products benefit or require the use of a higher perceived packaging and printing solution. An example of a commonly used disc packaging solution sold for collector box sets that demand a consumer to "perceive" a product as more valuable is illustrated by the "Digi-Pack" style of DVD packaging. The Digi-Pack printed board stock with one to many inlayed plastic trays, custom embossed foil, and multiple disc storage trays only one of hundreds of DVD packaging solutions that aim to increase the perceived value of your DVD product. While some DVD titles maybe adequately packaged into a paper envelope with a see through window, expensive video game titles may require security packaging.
REMEMBER:
The purpose of custom packaging is to promote your product or business to potential customers and clients. The exterior of this project is the first impression of what you're offering. Customizing is the perfect way to promote your business while offering an attractive finish for your supplemental material.
<!– .entry-summary –>
Posted in Helpful Tips from Production | Also tagged advertising, cd, custom, customization, customizing, DVD, package, packaging, printing, promoting, retail, solution Leave a comment
<!– #entry-utility –>
<!– #post-144 –>
<!– .entry-meta –>
Hello Kinwood Viewers!
QR Codes have become increasingly popular and Kinwood is now printing these codes on your behalf to help you spread your information via mobile tagging!
What is a "QR" Code you ask? The formal meaning is "Quick Response" which is a specific 2 dimensional code that is readable by QR readers or camera phones. This allows customers to instantly learn more about a business by visiting a mobile version of your company! ie: website, facebook page, twitter, promotional offers, phone numbers…etc.
QR codes storing addresses and URLs may appear in magazines, on signs, buses, business cards, or on just about any object about which users might need information. Users with a camera phone equipped with the correct reader application can scan the image of the QR Code to display text, contact information, connect to a wireless network, or open a web page in the phone's browser
For all you Creative Marketers out there :Â  Media where QR codes have been deployed include: billboard ads, in-store displays, event ticketing and tracking, trade-show management, business cards, print ads, contests, direct mail campaigns, websites, email marketing, and couponing just to name a few. QR codes are of particular interest to marketers, giving them the "ability to measure response rates with a high degree of precision.
If your interested in more information, or how Kinwood can help promote your unique QR code, contact us and we'd be happy to discuss and get you started right away!!!
Kinwood's QR Code for : www.kinwood.com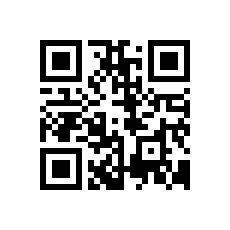 <!– .entry-summary –>
Posted in Featured Products, Recent News and Events | Also tagged advertising, android, blackberry, camera, DVD, iphone, magazines, mobile, printing, promote, publishing, QR codes, url 1 Comment
<!– #entry-utility –>
<!– #post-46 –>
<!– #primary .widget-area –> <!– #secondary .widget-area –>