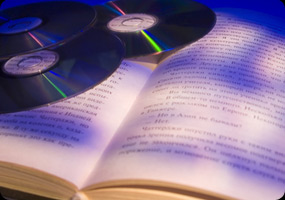 Specialized Packaging for Libraries
Kinwood Multimedia is proud to supply our libraries throughout Canada.
We're happy to offer customized secure media accessories, premium albums/cases, archival branded products & various exciting storage solutions!
Superior supplies, reliable staff & quality assistance, we thrive to provide an overall valued experience. This is why Kinwood continues to be your one stop shop for all your packaging & supply needs.
Services provided:
Processing Labels
Binders
Disc Storage
Pouches/Paks
Category Cards
Vinyl Albums
DVD/CD Storage Cases
Book Tape
Security Labels
Archival Supplies
Book Jacket Covers
Sleeves
Duplicators
Headsets/Headphones
...and MORE!!
For more information, please feel free to download our Library Services PDF.